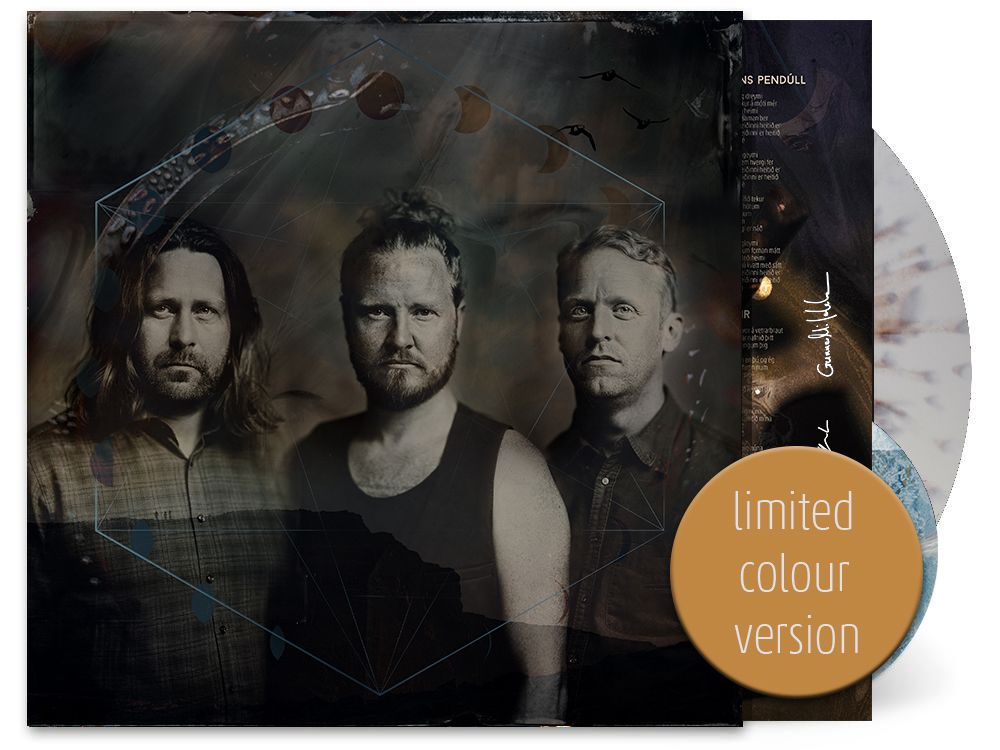 PENDÚLL LP
Limited coloured vinyl edition of Pendúll.
Signed!
SKU: AD.LP.M1
133 out of 200 claimed
"A beautiful gatefold Pendúll LP on white vinyl with earth toned splatter, limited to 200 copies worldwide. Each LP is hand numbered and comes with an insert signed by all three members."
Side A
Glitský 
Ljósaskil 
Hornsteinn
Hvenær kemur sól
Endatafl
Side B
Týndur 
Samhljómur 
Lífsins pendúll
Þarfir
This item will be shipped in November, unless your order also includes items for our album Blik. For more details on shipping, click HERE.
€ 30.00