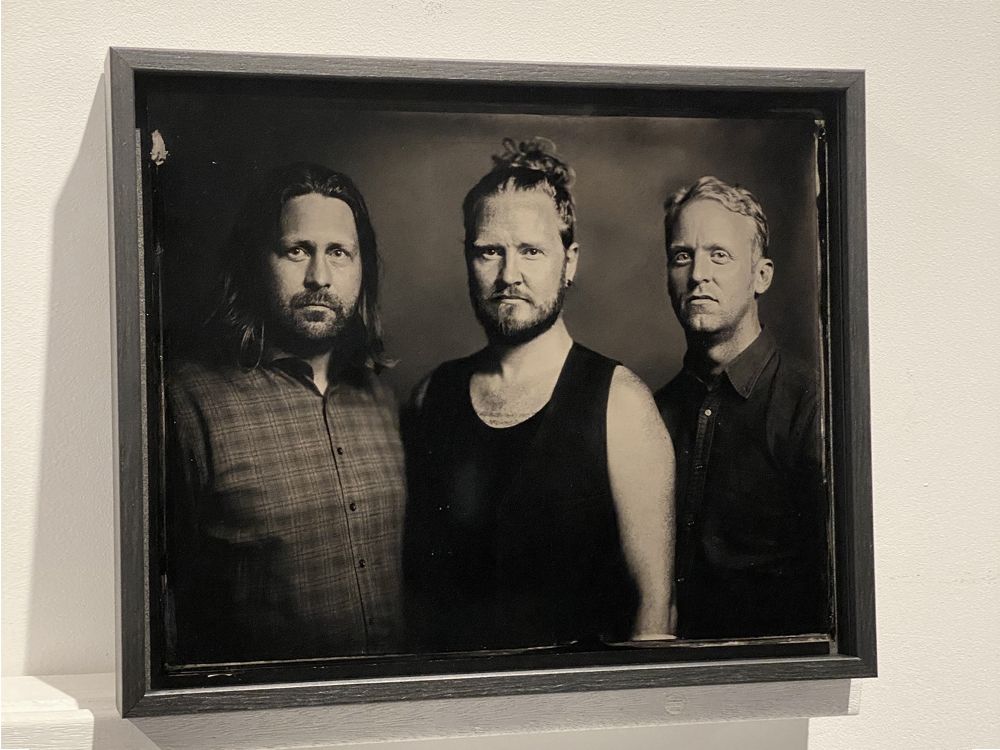 COLLODION PHOTO
A unique silver glass plate with the band photographed straight onto it.
SKU: AD.PHOTO.A4
0 out of 1 claimed
On Glass Plate (only 1 unit)
"It's amazing that in our digital modern age, an antiquated technology from 1851 can still knock us of our feet! This 19th-century wet plate collodion process involves coating a glass plate with a mixture of iodide solution and cellulose nitrate, which then gets immersed in a solution of silver nitrate to form light sensitive silver iodide.
Looking at ourselves, at the Silver Portrait Store in Amsterdam, as this glass plate was being developed in the darkroom, and in a bath of pyrogallic acid, was like looking at people who existed 150 years ago. A truly powerful and haunting experience. And now this unique glass plate can be yours."
This item will be shipped in November, unless your order also includes items for our album Blik. For more details on shipping, click HERE.
€ 2000.00